Bezior M1 Men Electric City Bike
Description

BEZIOR M1

Bezior M1 electric city bicycle, lightweight aluminum alloy frame, front  spring suspension structure. in addition, newly upgraded 48v12.5Ah power lithium battery, excellent 48V 250W high-speed brushless motor.  27.5*2.1Inches Wheel diameter, suitable for snow roads, asphalt roads, gravel roads and potholes. To accompany you to explore more riding fun in everywhere.

 

250W HIGH SPEED BRUSHLESS MOTOR

250W brushless motor is light in weight.Efficient performance output,long life,low noise,good stability,low loss.

48V12.5AH POWERFUL BATTERY

48V12.5Ah power supply 18650 lithium battery pack, completely hidden inside the frame, waterproof and dustproof.It can reach a mileage of 80KM

35° CLIMBINGPERFORMANCE  

The 48V 250W brushless motor provide the power to ride in max climbing 35°. Its internal use of star gear design, can amplify torque and improve energy efficiency conversion, improving speed performance and climbing performance.

CAPABILITY

SMART LCD DISPLAY

BEZIOR M1 device intelligent LCD instrument, brand new interactive interface LCD display,integrated gear switch, bicycle data, view power output, settings, clear at a glance IP54 waterproof and dustproof quality is reliable.

SHIMANO 7-SPEED GEARS

Imported Shimano 7-speed shifting system, customized aluminum alloy crank 52T gear wheel, classic collocation with front and rear 7 levels, sis positioning and durable 7-speed greatly improve the fun of ridin.

27.5*2.1 TIRES

27.5*2.1 Inches tires,, comfortable and stable, suitable for all roads. anti-skid and anti-vibration functions, and has a longer span, bigger, faster, and less effort.

REMOVED BATTERY

Removable battery can be charged at home or anywhere completely hidden inside the frame, waterproof and dustproof.

MECHANICAL DISC BRAKE

It adopts Taiwan ZOOM disc brake, dual system of front and rear disc brakes, fast heat dissipation, automatically cut off the power, the emergency brake can also brake efficiently and smoothly.

FRONT FORK SUSPENSION

The front fork suspension system effectively reduces disruption and responds to various road conditions. the ultimate comfortable experience.







Shipping Policy

After placed the order, we will arrange on the same day and the product handling time is 1-2 business days. The shipping will take 2-6days.

We will deliver with UPS. The following states/ postal code are  supported for delivery

Germany, France, Netherlands, Belgium, Italy, Spain, Austria, Portugal, Sweden, Greece, Latvia, Poland, Romania, Czech Republic, Slovakia, Slovenia, Finland, Lithuania, Luxembourg, Bulgaria, Denmark, Estonia, Croatia, Ireland, Hungary, UK
Affiliate
BEZIOR M1
Bezior M1 electric city bicycle, lightweight aluminum alloy frame, front  spring suspension structure. in addition, newly upgraded 48v12.5Ah power lithium battery, excellent 48V 250W high-speed brushless motor.  27.5*2.1Inches Wheel diameter, suitable for snow roads, asphalt roads, gravel roads and potholes. To accompany you to explore more riding fun in everywhere.
250W HIGH SPEED BRUSHLESS MOTOR
250W brushless motor is light in weight.Efficient performance output,long life,low noise,good stability,low loss.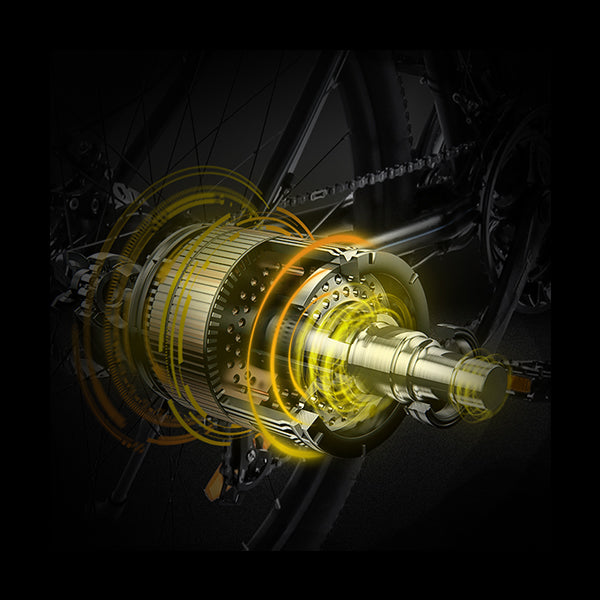 48V12.5AH POWERFUL BATTERY
48V12.5Ah power supply 18650 lithium battery pack, completely hidden inside the frame, waterproof and dustproof.It can reach a mileage of 80KM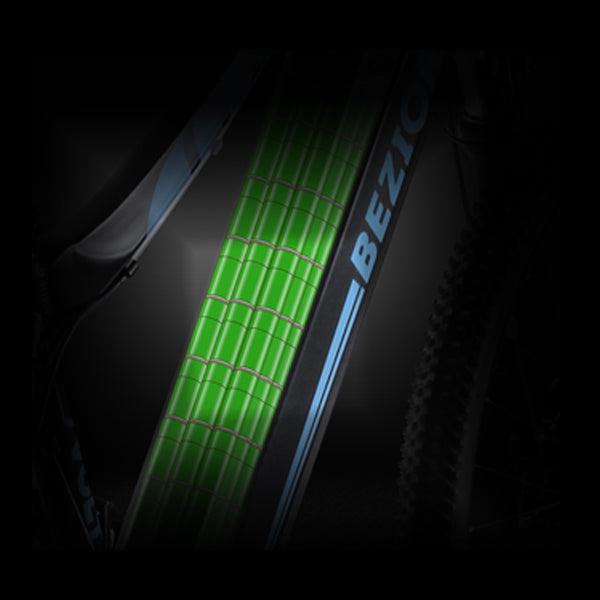 35° CLIMBINGPERFORMANCE  
The 48V 250W brushless motor provide the power to ride in max climbing 35°. Its internal use of star gear design, can amplify torque and improve energy efficiency conversion, improving speed performance and climbing performance.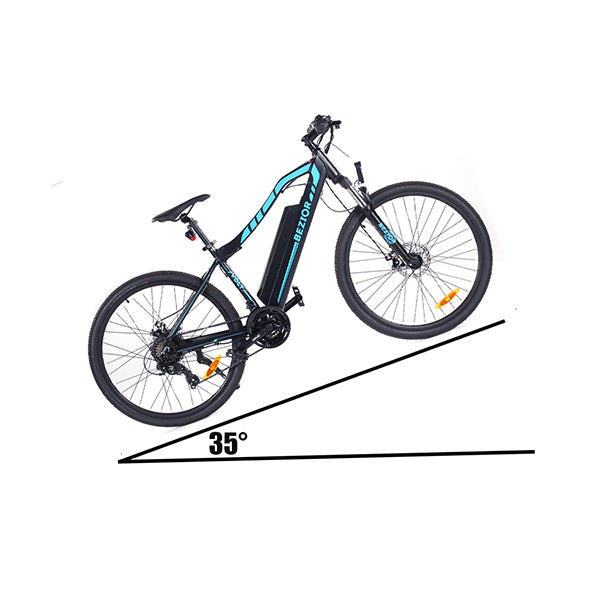 CAPABILITY
SMART LCD DISPLAY
BEZIOR M1 device intelligent LCD instrument, brand new interactive interface LCD display,integrated gear switch, bicycle data, view power output, settings, clear at a glance IP54 waterproof and dustproof quality is reliable.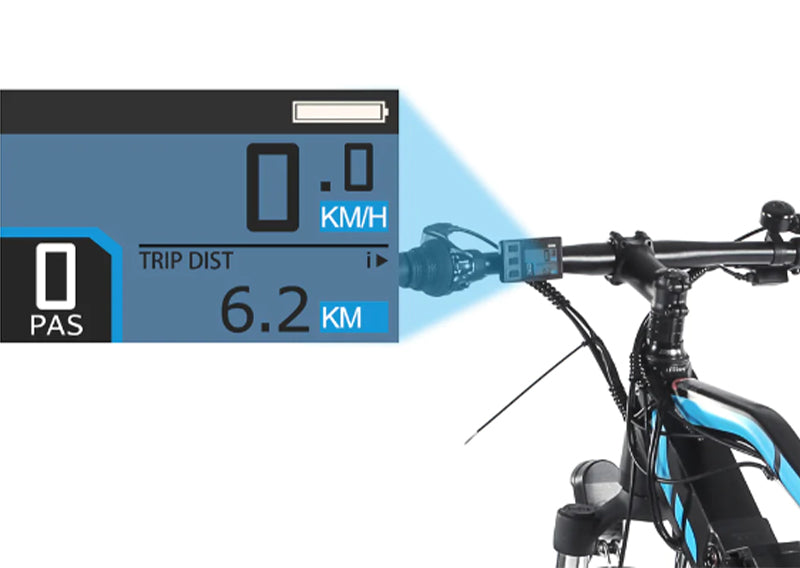 SHIMANO 7-SPEED GEARS
Imported Shimano 7-speed shifting system, customized aluminum alloy crank 52T gear wheel, classic collocation with front and rear 7 levels, sis positioning and durable 7-speed greatly improve the fun of ridin.
27.5*2.1 TIRES
27.5*2.1 Inches tires,, comfortable and stable, suitable for all roads. anti-skid and anti-vibration functions, and has a longer span, bigger, faster, and less effort.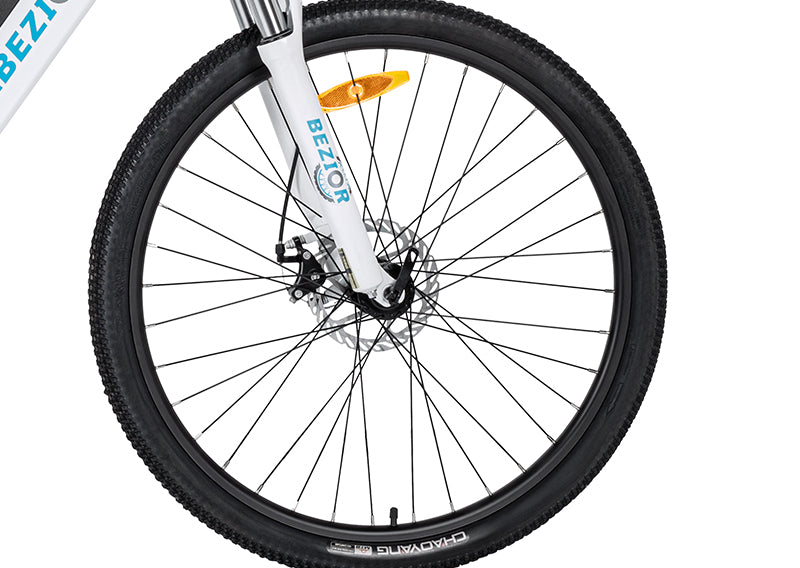 REMOVED BATTERY
Removable battery can be charged at home or anywhere completely hidden inside the frame, waterproof and dustproof.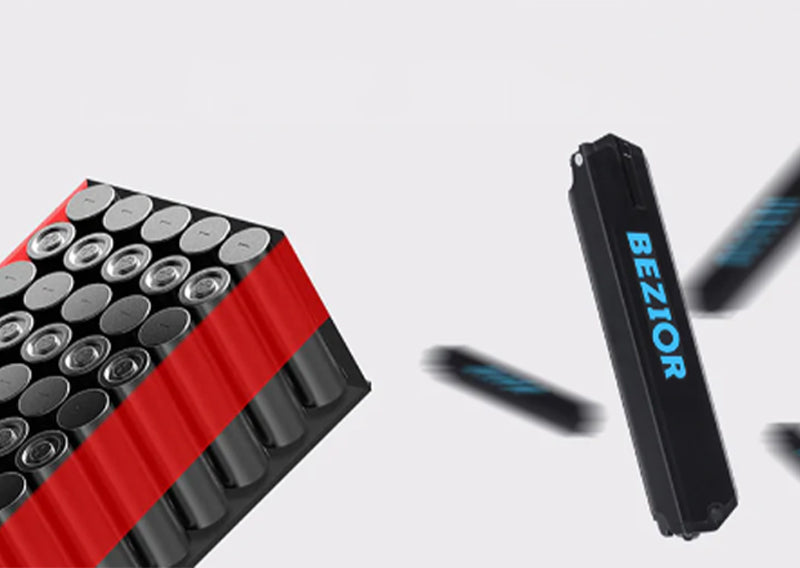 MECHANICAL DISC BRAKE
It adopts Taiwan ZOOM disc brake, dual system of front and rear disc brakes, fast heat dissipation, automatically cut off the power, the emergency brake can also brake efficiently and smoothly.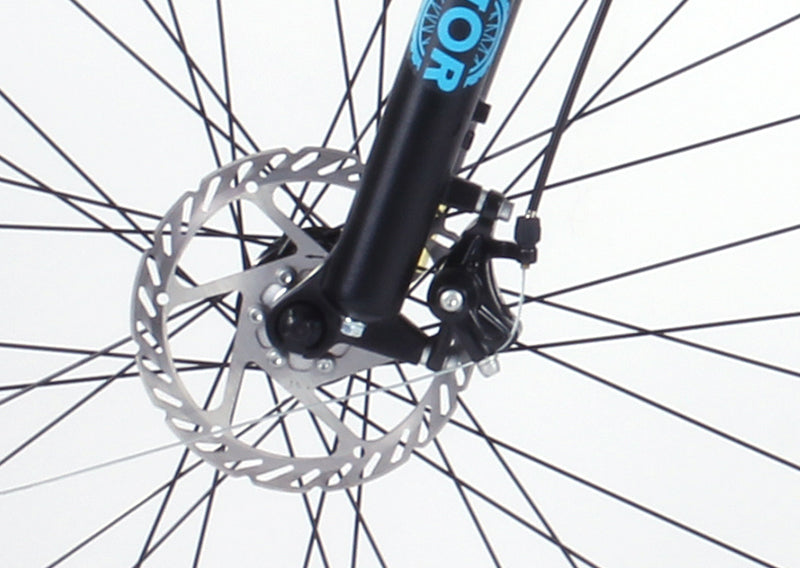 FRONT FORK SUSPENSION
The front fork suspension system effectively reduces disruption and responds to various road conditions. the ultimate comfortable experience.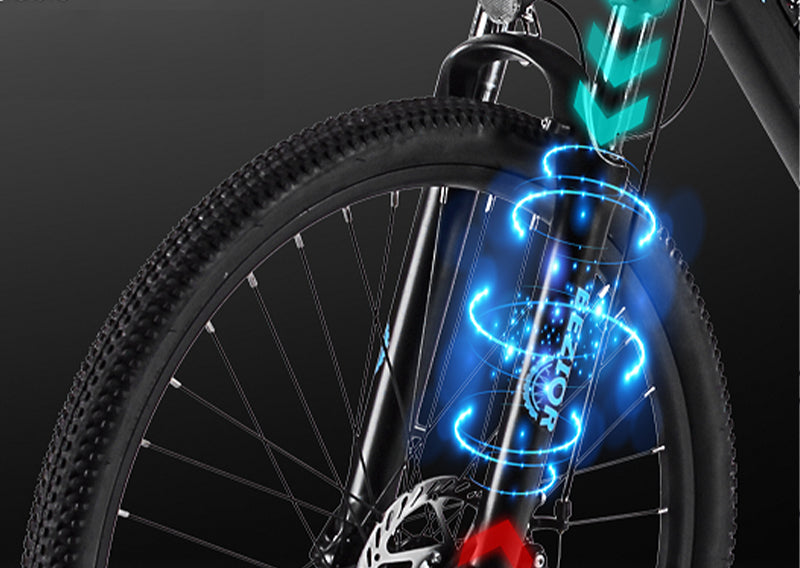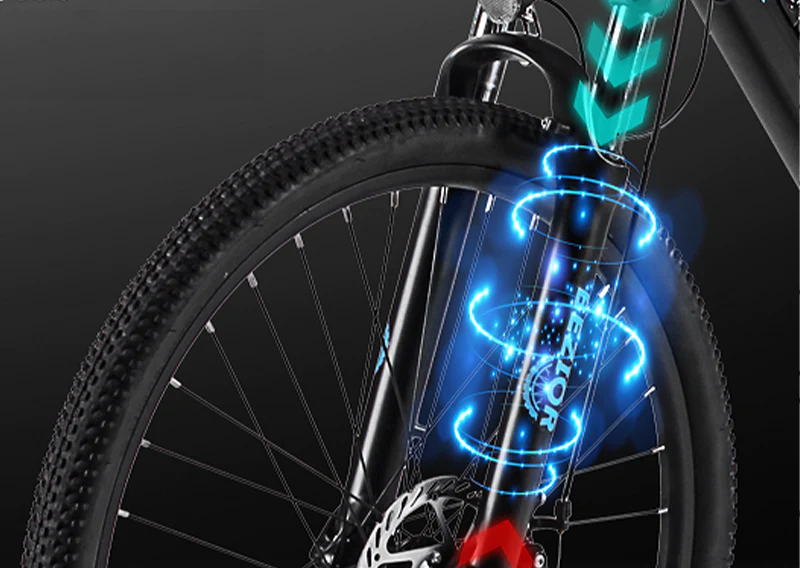 Shipping Policy
After placed the order, we will arrange on the same day and the product handling time is 1-2 business days. The shipping will take 2-6days.
We will deliver with UPS. The following states/ postal code are  supported for delivery
Germany, France, Netherlands, Belgium, Italy, Spain, Austria, Portugal, Sweden, Greece, Latvia, Poland, Romania, Czech Republic, Slovakia, Slovenia, Finland, Lithuania, Luxembourg, Bulgaria, Denmark, Estonia, Croatia, Ireland, Hungary, UK